About Us
If you're looking for a quaint, out-of-the-way country setting for a relaxing stay, come see us. If you're looking for accommodations for a family event, (wedding, reunion, just visiting, etc) consider a stay at the Shoff-Read Century Farmhouse.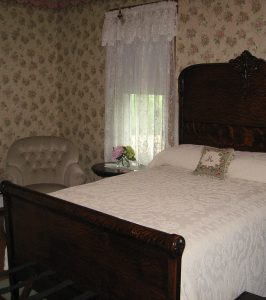 Shoff-Read Century Farmhouse
​
Our century farmhouse was built circa 1885 and the farm has been owned and maintained by the family for over 140 years. Four generations of our family have lived in the house. We are now making it available as a vacation rental for families or individuals looking for a quiet country setting in central PA. It has been lovingly renovated, modernized, and furnished with mixed period antiques and current day style, yet keeping with the character of a farmhouse built in the 19th century. The home is ideal for groups needing accommodations for family reunions, weddings, or visiting nearby relatives or for individuals or couples wanting a peaceful retreat from the busyness of city life.